To fit in with the booked possessions, the footbridge had to be removed in two phases. Span 3 & 4 were lifted out first using a 500 tonne mobile crane sited to the North of the site. Andun's work on phase one consisted of:
Establishing the weight of span 3 & 4, based on the original drawings and site investigation information. Accurately establishing the weight of the spans was critical to the works, as there was very little spare capacity with the 500 tonne crane, and it was not possible to utilise a bigger crane due to site constraints. Selective lightening of span 3 was needed to enable the lift;
Temporary propping for span 3. The Southern portal of span 3 had to stay in place as it was part of the structure supporting the intermediate span, and the Northern support to span 3 had already been modified to facilitate the realignment of the platforms;
The positioning the 500 tonne crane, which due to site constraints, required a complex design of outrigger pads because of the presence of services and manholes below the outrigger locations.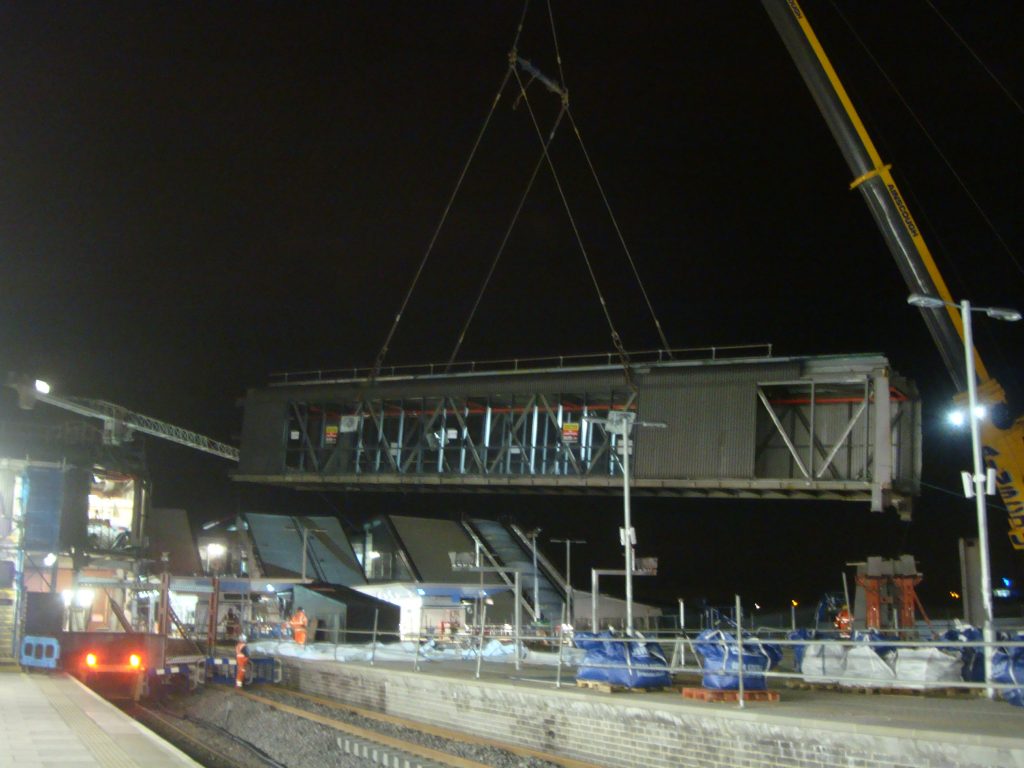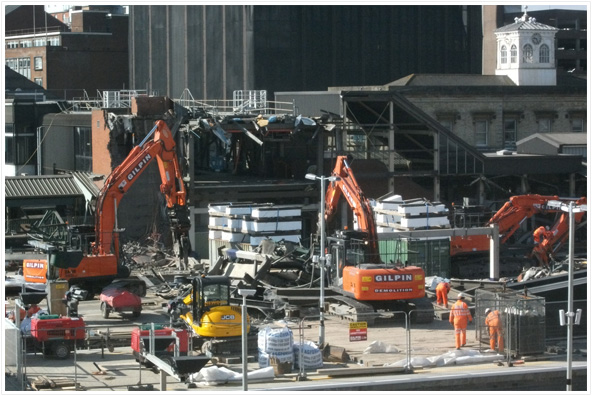 Phase two was undertaken in two separate possessions, with span 2 removed first. The bridges were deconstructed in-situ using 35 tonne excavators. Andun's work consisted of the following:
Working in conjunction with Gilpin Demolition to establish the methodology for the works;
The design of the crash deck/working platform for the works;
Designing the propping for the containers and the baulk timber system for supporting the bridge mid-span;
Analysing the truss to demonstrate how it would behave during the demolition;
Designing a restraint system to prevent span 1 from rotating towards live services located very close to the West side of the link bridge;
Designing the propping to support span 1 to deal with high lateral loadings expected due to demolition methodology;
Demonstrating that the structure would remain stable both during demolition and between span 2 and 1 being demolished
The works were successfully completed during the Easter 2013 shutdown of Reading station.